Great New Features
Xzazu regularly adds exciting new features.
Recently added:
HIPAA Compliant Lead Distribution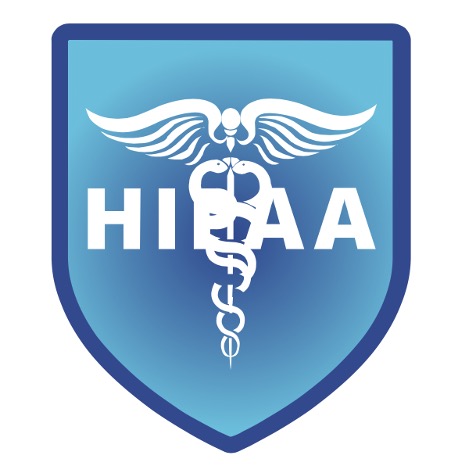 HIPAA is the US standard for safely handling sensitive patient information.
Xzazu now offers lead distribution that is fully compatible with HIPAA as well.
When creating a Xzazu free-trial you can choose for a Xzazu HIPAA free-trial.
Your account will become HIPAA compliant as soon as you sign the HIPAA Business Partner Agreement.
Jotform Integration
Integrating Lead Forms never has been easier!
Use Jotform's online Form Builder to design great lead forms.
And integrate them with Xzazu in a matter of seconds.
Tutorial Videos
We just published our 1st batch of videos that show you around the system. And we'll keep adding more videos in the coming period.
Deduplication
Make sure you filter out duplicate inbound leads using Xzazu's Deduplication.
You can decide yourself if where you want to deduplicate, e.g., within a Campaign or a Vertical and how long you want a new inbound lead to count as duplicate.
Deduplication is done on either Company or Contact level (email address duplicates).
Email Verification using Neverbounce
Ensuring the information you send your customers is correct tremendously enhances the value of your leads.
Using Xzazu's Neverbounce integration does just that: making sure the email addresses are verified and correct.
Phone Number Verification using Numverify
Greatly enhance your leads' value by checking the validity of the phone numbers in every inbound lead.
Xzazu's integration with NumVerify does just that, for every phone number in your leads.
Sending leads as text message (SMS)
Using our integration with Twilio, you can now send leads as an SMS (or text) message.
Twilio – one of the leading internet communications platforms – supports SMS messaging in 150+ countries worldwide.
Xzazu allows you to send the same outbound lead in various formats at the same time.
So you can simply add an SMS message delivery on top of email, webhook, API and/or Zapier deliveries.
Contextual help: the easiest way to learn Xzazu

We recently added contextual help to many of the pages in the Xzazu Backend. Contextual help is a great way to show you precisely what you need at the moment you need it. And contextual help stays with you when you move on. Just click Help in the top menu bar for access.
Payments with Stripe

Now you can have your customers pay their leads using any major credit card.
Xzazu now supports automatic payments through our integration with Stripe. Stripe is one of the leading payment processors for internet business.
Stripe supports almost all major payment methods worldwide and is quick and easy to set up.
Your customers will see a 'PAY' button next to their invoice in their portal environment.
And Xzazu will automatically update all financial information in the system, saving you lots of ti
Lead Supplier

A Lead Supplier inserts affiliate leads at a price the supplier adds at the moment of insertion.
Xzazu already has a complete Affiliate Module, with many remuneration options. This feature adds a valuable alternative to accommodate trusted lead suppliers.
Ping Tree Bidding

Ping Tree Bidding is a well-known lead distribution concept, where bidding is done in several rounds. Xzazu makes this easy to set up, using a combination of Ping Bidding, Multi-Step Distribution, and for instance, Tags to easily create different groups of customers.
Multi-Step Distribution

We are very excited about this new feature. Multi-Step Distribution allows you to build a workflow consisting of any number of steps, combining all distribution methods available.
Think of, for instance, a Direct Post to your preferred customers, followed by a Ping Post or Ping Bidding Round. Then, if you want, automatically sell leads that have not been distributed to their limit (or ShareCount) as an Affiliate.
Ping Bidding

Get the best price possible for your lead using Ping Bidding. Ping Bidding works like an auction. Send out the Ping with limited lead information and let your customers tell you how much they are willing to pay.
There are numerous ways to deliver your Ping and accept the reaction, ranging from a no-hassle email setup to Webhook and API.
Ping Bidding bidding trough User Portal

Makes placing a Bid Post as easy as it can be. Your customers presses BID in his email. He is then automatically transferred to an environment where he can place bis bid. It also works on mobile, of course!
Ping Bidding bidding through email

Xzazu always comes with User Portal environments for your customers. Now they can also make Bids in their Portal. And every time a new Ping is received, an Alert is shown in your customer's Portal.
Ping Post

Xzazu now supports Ping Post, sending out partial lead information. Based on that information, your customers decide whether they want to buy the lead or not. You can determine yourself at what moment you want the system to determine who gets the lead.
There are numerous ways to deliver your Ping and accept the reaction, ranging from a no-hassle email setup to Webhook and API.
Ping Post Direct Buy

Ping Post Direct Buy is a scenario that is based on Ping Post. But with Ping Post Direct Buy every customer who decides to buy immediately receives his lead.
Ping Post accept through email

Makes accepting a Ping Post as easy as it can be. Your customers clicks Accept in the Ping he received in his email box. It also works on mobile, of course!
Ping Post accept trough Client Portal

Xzazu always comes with Client Portal environments for your customers. Now they can also accept Pings in their Portal. And every time a new Ping is received, an Alert is shown in your customer's Client Portal.
Tags

Tags are now one of the easiest ways to organize contracts any way you want. Add the same Tag to a Contract as well as a Workflow, and Xzazu makes a match. E.g., add a Tag 'preferred' to the contracts of your preferred customers, and use the same Tag in your distribution Workflow to select these contracts.
Auto GeoCoding

Xzazu comes with great features for Geotargeting. These need a Lat-Long, however, to pinpoint the geolocation of the inbound lead.
Now Xzazu generates a Lat-Long automatically, using HERE, the location data company owned by the German automotive industry. Just make sure your inbound lead contains at least a city and a country. Of course, the more address information, the more precise the Lat-Long.
Zapier Integration

Xzazu opens up to 2000+ apps with its Zapier integration. For inbound leads, choose from many form builders or use social media as a source. Use Google sheets for bulk importing leads.
And your customer can make sure his leads get posted into their CRM or online marketing tool.
White Label Client Portal

The functionality of Xzazu's Client Portal, not with the Xzazu brand, but your own. Make the Client Portal look exactly like you want.
Client Portal

Xzazu now comes with a full Client Portal for all your customers. In the Client Portal, your lead buyers receive their lead (all leads have standard delivery to the Portal). They can also return leads there. You have the option to make this the only way of returning leads, to ease your workload.
Your customer can also see and – as soon as the payment integration is live – his invoices — no need to send them by email anymore.
The Client Portal has many setup options, both on a general and a granular level.
GDPR Compliance / Privacy settings
In the European Union, several US states, and several other countries, legislation has been or will be passed to protect the privacy of individuals.
Xzazu is now fully GDPR compliant.
Complying with a request to delete all data of an individual is easy and secure.
And you can set how long you want privacy-sensitive data stored. If you do business in more than one country, you can adapt the setting per country.
Get started today
Sign up now for a Free Trial. Your Trial is up and running in minutes. No lengthy setup process required.